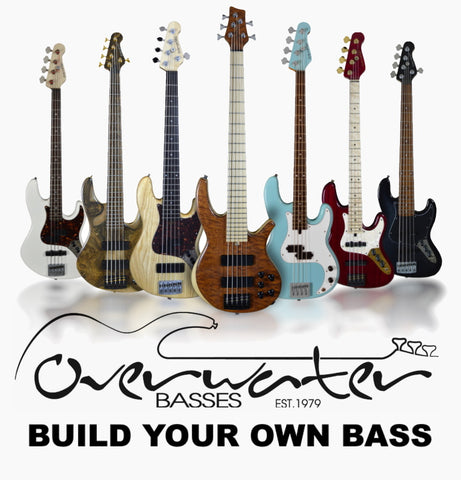 Build Your own Bass Deposit
Price excludes VAT which will be added for all UK sales
$USD and €EUR are approximate and all sales are completed in £GBP
---
---
Use the drop down currency selector to choose your preferred currency to make the deposit payment.
Please add your unique identifier from the confirmation email and any promotional code in the Special Instructions box at checkout.
This deposit is non-refundable, but may be transferred for up to 1 year after payment.
For those who pay their deposit using either Euro or US Dollars, due to the daily fluctuations in exchange rates - please be aware that there may be a difference between the deposit paid and the deposit as shown on the BYOB order form.  
However, the total amount stated on the BYOB order form will remain the same in the currency chosen - and the balance amount will only be adjusted to reflect the difference between the amount stated in the order form and the actual amount paid.
We will contact you in advance to beginning your build, to confirm both the instrument spec' and what the final payment value will be.
You can view our full terms and conditions here.